I've put together a weekly checklist to help you dominate your marketing. It starts with content and this guide full of tips has a step by step guide to creating content in half the time with a simple repurposing strategy.
I want to see your business thrive so download the free checklist now. Just pop in your email address down below and it'll wing it's way over to you in an internet minute.
Inside the guide
Four key considerations for a content strategy
Top tips to help you get more done in less time
Framework to map out content topics for a month
Prompts to help you create posts and pieces
Content structure checklist and my favourite planning tools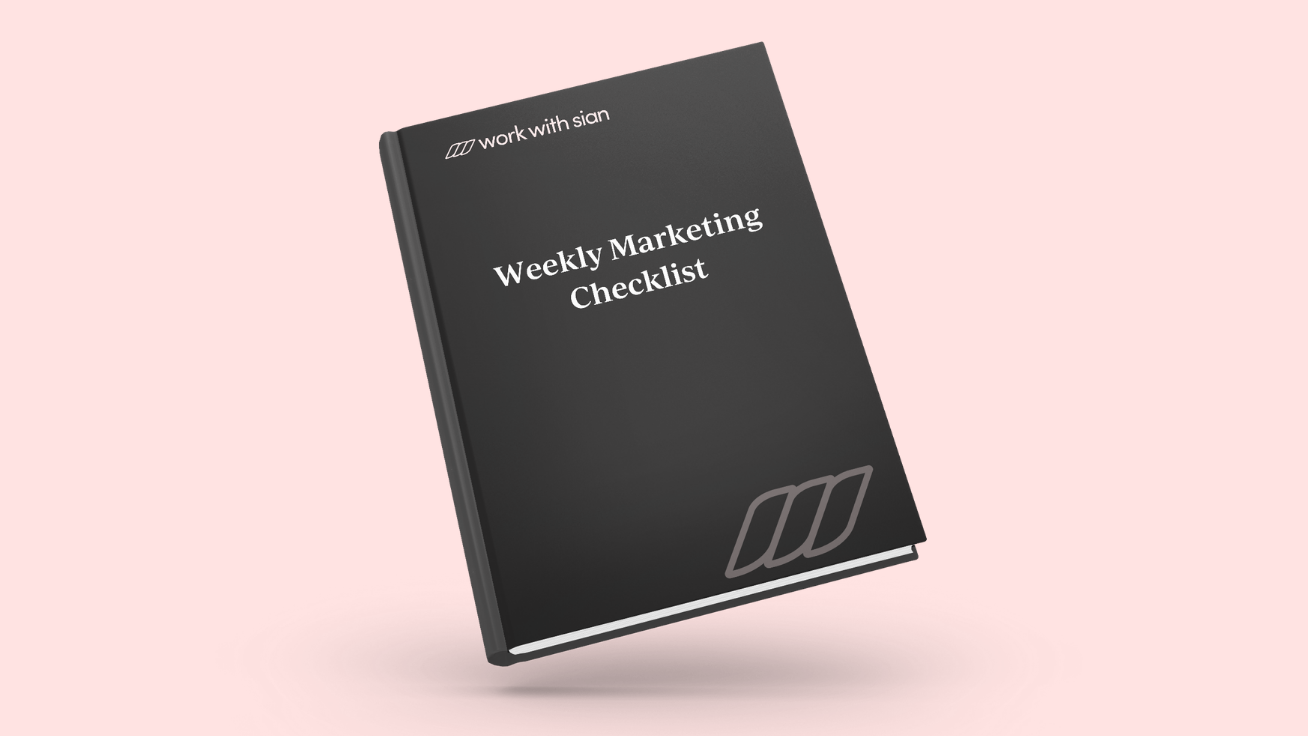 Let's redesign your business so you can lead a life you love.
I'm Sian. A marketer, number cruncher and obsessed with helping business owners free themselves of the job they own.
There's a fine line between owning a business and your business owning you. I can help you to reconnect with what you want your business to be, and attract the clients you need to stay on the right side of that line.
Join my mailing list for strategic business advice for real growth. I'll regularly share valuable questions, useful insights and advice.