I help ambitious business owners reconnect with their vision and grow a beautiful business they love.
Like all business owners, I'm a dreamer.
I also know that when the realities of owning a business kick in, dreams are often put aside and the business begins to feel like just another job. I'm dedicated to helping small business owners quit that job they own, and return to running a business they love.
Read more about my services, grab one of my guides and make sure you join my email list where I share real-world insights and strategies for successfully building a business that loves you back.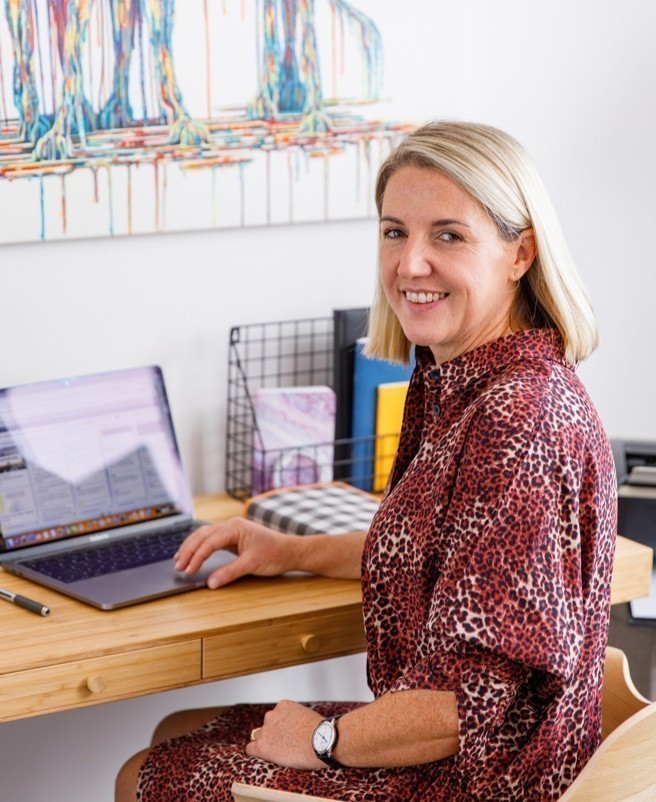 About Sian Lenegan
I grew up in Zimbabwe and graduated from Rhodes University with a BComm Law Degree. At 20, I followed my family and my future husband to the UK, and I've been here ever since.
After a short time dabbling in law, I realised the corporate life wasn't for me and I went on to do a post-grad in Business Management at Exeter University. My studies led to a position at one of Britain's largest full-service advertising agencies where I worked with brands such as Intel, Seagate Technology and BP.
This coincided with the start of the digital revolution, and it was back in those CD-Rom days I developed a lust for all things digital and the desire to go out on my own. I founded digital agency Sixth Story in 2009. Over the last decade our clients have included eBay, Primark, Virgin Atlantic, the Premier League, as well as a number of international startups in fields from tech to aviation.
In 2012 I also enrolled on a Goldman Sachs-sponsored Small Business MBA program to better understand the business of leading high-growth companies.
My philosophy of constant learning took me to Florida in 2016 and Amsterdam in 2017 to learn from business mastermind Tony Robbins. The Business Mastery program opened new mindsets and new doors for me. I was lucky enough to meet one of the founders of Airbnb and 'Rich Dad' Keith Cunningham, as well as other like-minded owners of high-growth business, many of whom have become friends, mentors, and some of them even clients!
I would describe myself as an entrepreneur and a bit of a square peg. I'm insatiably curious about why some businesses are phenomenally successful and others struggle, and my eclectic experience and thirst for understanding has given me valuable knowledge and insights. I'm now putting all of this to work creating a system for small business owners to crack the growth code and design a business and life they love.
I live in Cheshire with my husband Quin and three dogs, Biscuit, Milo and Cherry. I'm a motorbike fanatic, and I'm also writing a psychological thriller for fun.
Accreditations
Contact me for speaking
If you need a speaker for your business event, mastermind group or online course, I'd love to work with you.
I've spoken to leadership teams on the power of social selling, small businesses on attracting and retaining ideal clients, and students on the importance of creating a personal brand. I can tailor a talk for your audience and your goals. Just ask.