---
Do you know exactly where the gaps are in your business? This quick, easy business gap quiz is designed for any business to quickly spot where the gaps are in your marketing foundation blocks. Use this to take stock and start prioritising the places that need your attention.
Inside the guide
Grab the quiz and your favourite hot drink
Get your apple pencil out and your favourite note pad
Audit your business and give yourself a score
Prioritise the gaps in your marketing!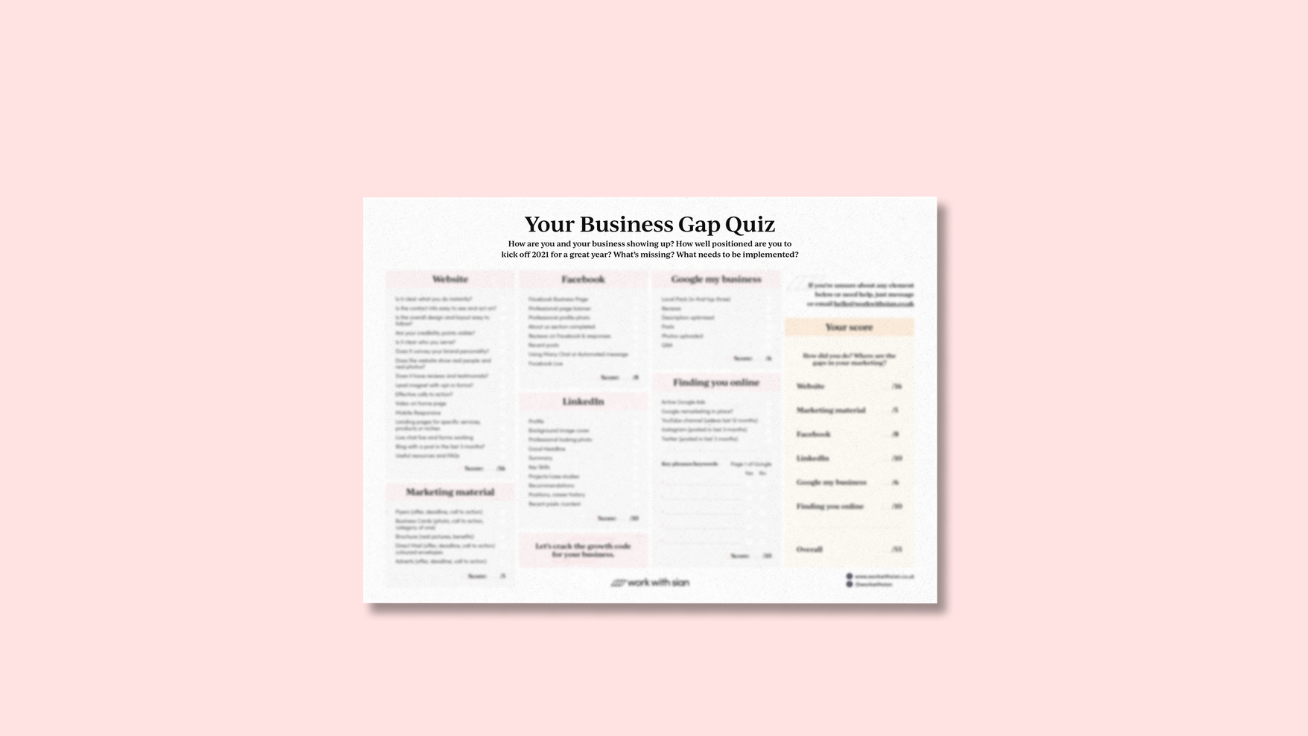 Let's redesign your business so you can lead a life you love.
I'm Sian. A marketer, number cruncher and obsessed with helping business owners free themselves of the job they own.
There's a fine line between owning a business and your business owning you. I can help you to reconnect with what you want your business to be, and attract the clients you need to stay on the right side of that line.
Join my mailing list for strategic business advice for real growth. I'll regularly share valuable questions, useful insights and advice.