So you're wondering how email marketing can add more revenue to your business. Well, grab a cuppa. Sit back while I walk you through why you should absolutely make email one of your main marketing pillars and why list building should be a priority.
Everything I share with you in this guide is stuff I tell my clients. It's all 100% doable and you don't need to spend £0000s or get caught up in complicated tech. Let me unravel this email marketing mystery for you.
Inside the guide
Where to start with email marketing
5 foundation blocks you need for growing your list
Why email marketing is so important to your business growth
10 ideas to get you adding value and growing your list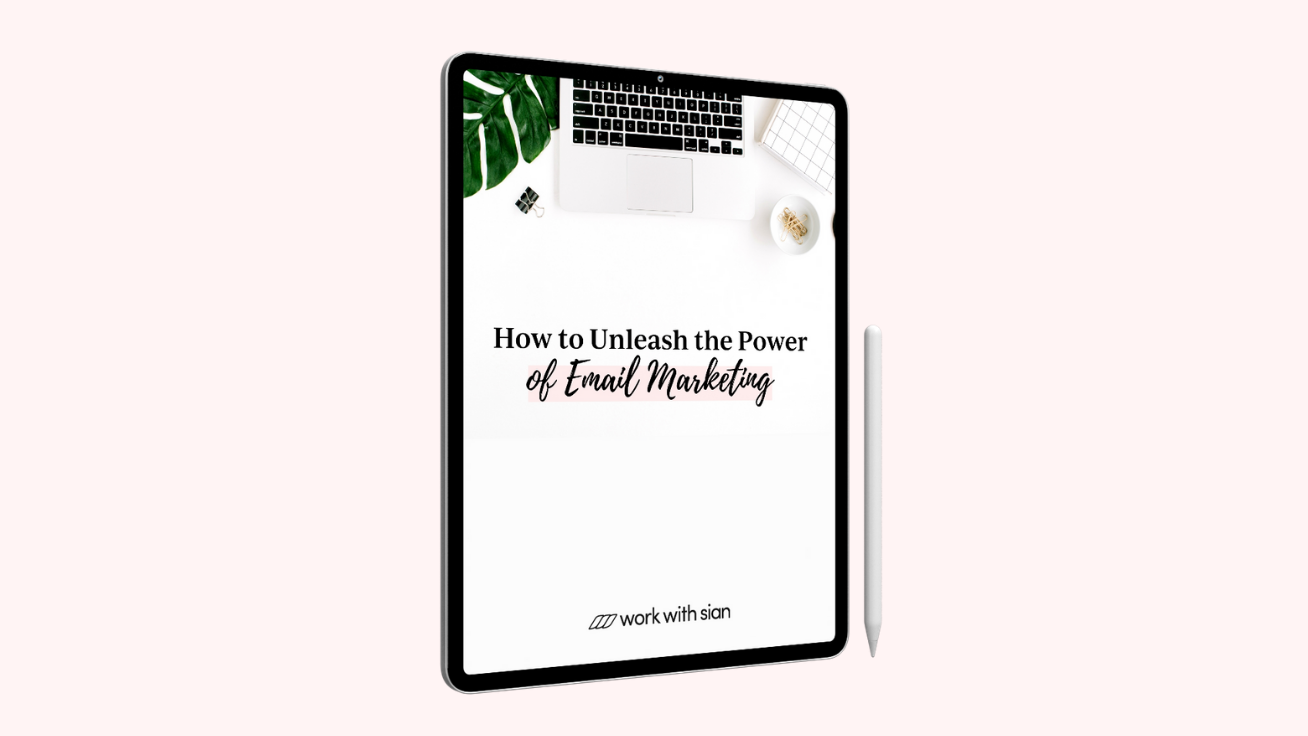 Let's redesign your business so you can lead a life you love.
I'm Sian. A marketer, number cruncher and obsessed with helping business owners free themselves of the job they own.
There's a fine line between owning a business and your business owning you. I can help you to reconnect with what you want your business to be, and attract the clients you need to stay on the right side of that line.
Join my mailing list for strategic business advice for real growth. I'll regularly share valuable questions, useful insights and advice.