It's easier than ever to market your business with the wealth of tools and techniques available to us. And at the same time it's even more complicated. No matter if you're a freelancer, agency or maybe you sell products, there's something for you in these pillars because the timeless, traditional principles are the same.
As long as you take consistent, focussed action on your business and implement the six pillars in this guide you're on your way to building a successful, thriving business that loves you back.
Inside the guide
From confused to clarity, working out your key numbers to track
Lay the marketing foundation blocks to work from solid ground
How to show up and build trust with your audience
Get traffic and the number one marketing strategy that you must work on now
Change your offer, change your results. How to create an irresistible offer
My 4Cs of modern marketing
Bonus : website audit checklist
Bonus : strategy to help you do the right things at the right time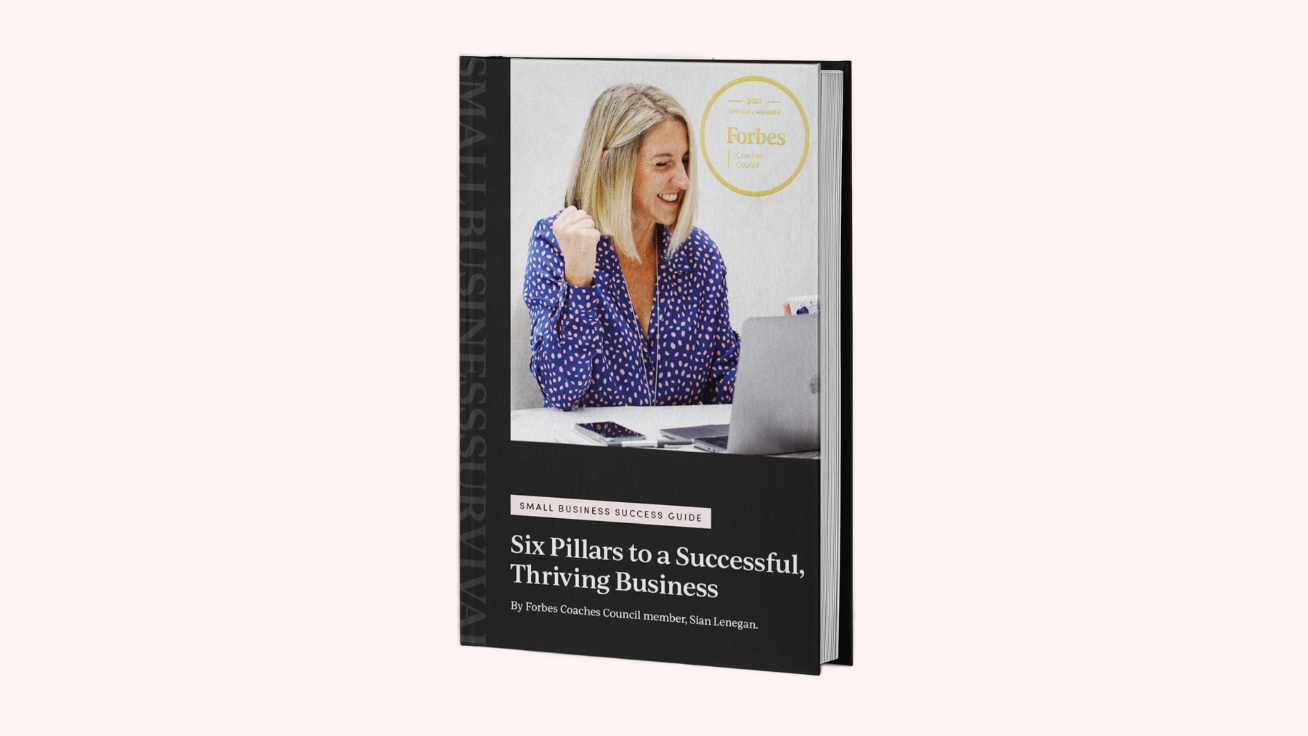 Let's redesign your business so you can lead a life you love.
I'm Sian. A marketer, number cruncher and obsessed with helping business owners free themselves of the job they own.
There's a fine line between owning a business and your business owning you. I can help you to reconnect with what you want your business to be, and attract the clients you need to stay on the right side of that line.
Join my mailing list for strategic business advice for real growth. I'll regularly share valuable questions, useful insights and advice.