---
Sometimes we need to stop for a moment, put our head above the parapet, and take stock. We don't really know what is going to happen in the economy, with so much uncertainty. What I do know is being grounded in clarity, clear focus, and conscious action-taking will get you closer to your goals.
Inside the guide
Powerful prompts to reflect on your business
Review process to evaluate what's essential to your progress
Refocus your impact areas so you can work ON your business
Guide to reset and create a core focus to plan to achieve your goals
Mini recorded 'coaching session' with golden nuggets to reach your next level of growth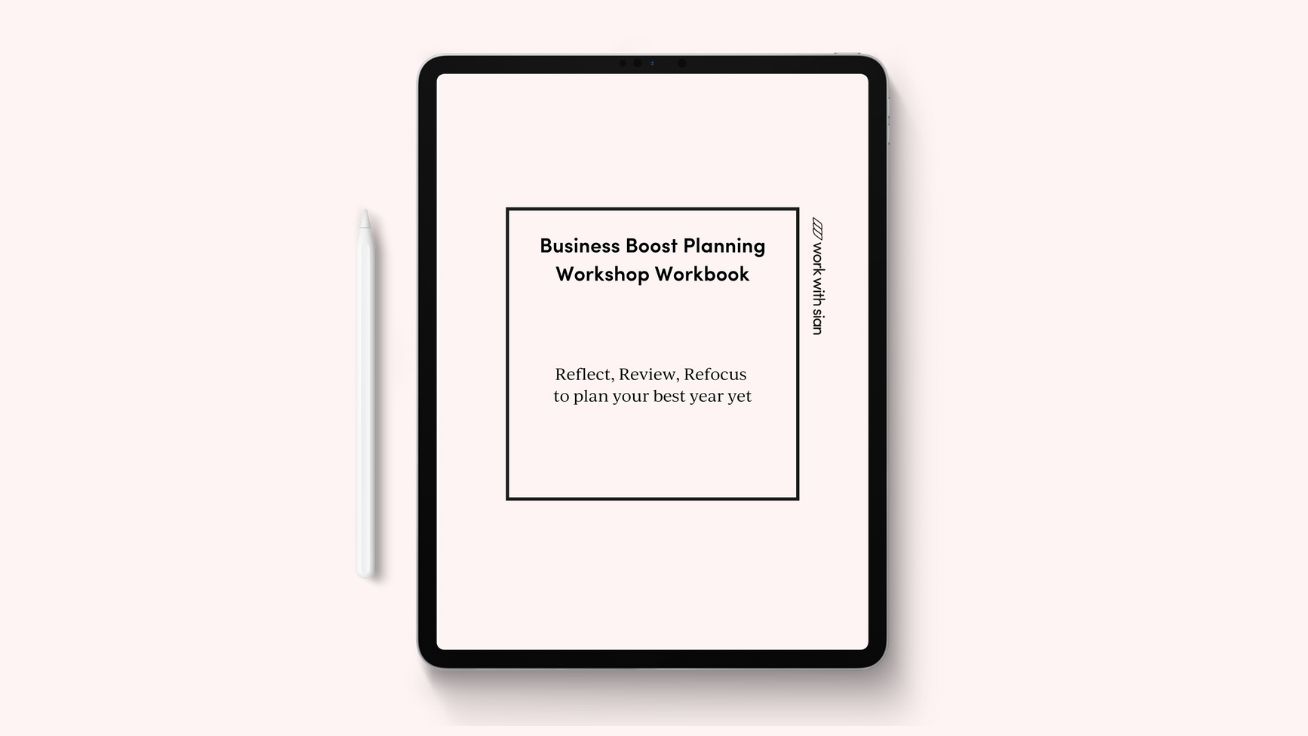 Let's redesign your business so you can lead a life you love.
I'm Sian. A marketer, number cruncher and obsessed with helping business owners free themselves of the job they own.
There's a fine line between owning a business and your business owning you. I can help you to reconnect with what you want your business to be, and attract the clients you need to stay on the right side of that line.
Join my mailing list for strategic business advice for real growth. I'll regularly share valuable questions, useful insights and advice.